A career in business analysis is full of opportunity and growth. It's an exciting field that can offer you all types of roles, from project manager to data analyst to machine learning engineer.
Perhaps you're looking for a business analyst certification but don't know which one to get. Let's look at some major business analysis certifications and how they can help you.
Maybe you're just starting out, or you're looking for a change. Then, a Business analysis certification might be worth it. Several certifications have popped up in the last few years. Nevertheless, there aren't many mature business analyst certifications.
"I'll often joke that when people ask what is business analysis, I say: you know all those times that people say 'somebody should look into that?' I'm the person that looks into that."
Jonathan Haskel's quote sums up the BA experience well. A business analyst wears a lot of hats. They face challenges just like everyone else. As technology develops, the nuances of this profession keep expanding.
Most IT jobs and careers have clearly defined job descriptions. The business analyst job description, however, varies a lot from industry to industry and company to company. They work across different disciplines, including IT, project management, business process management, business intelligence, data science, and analytics.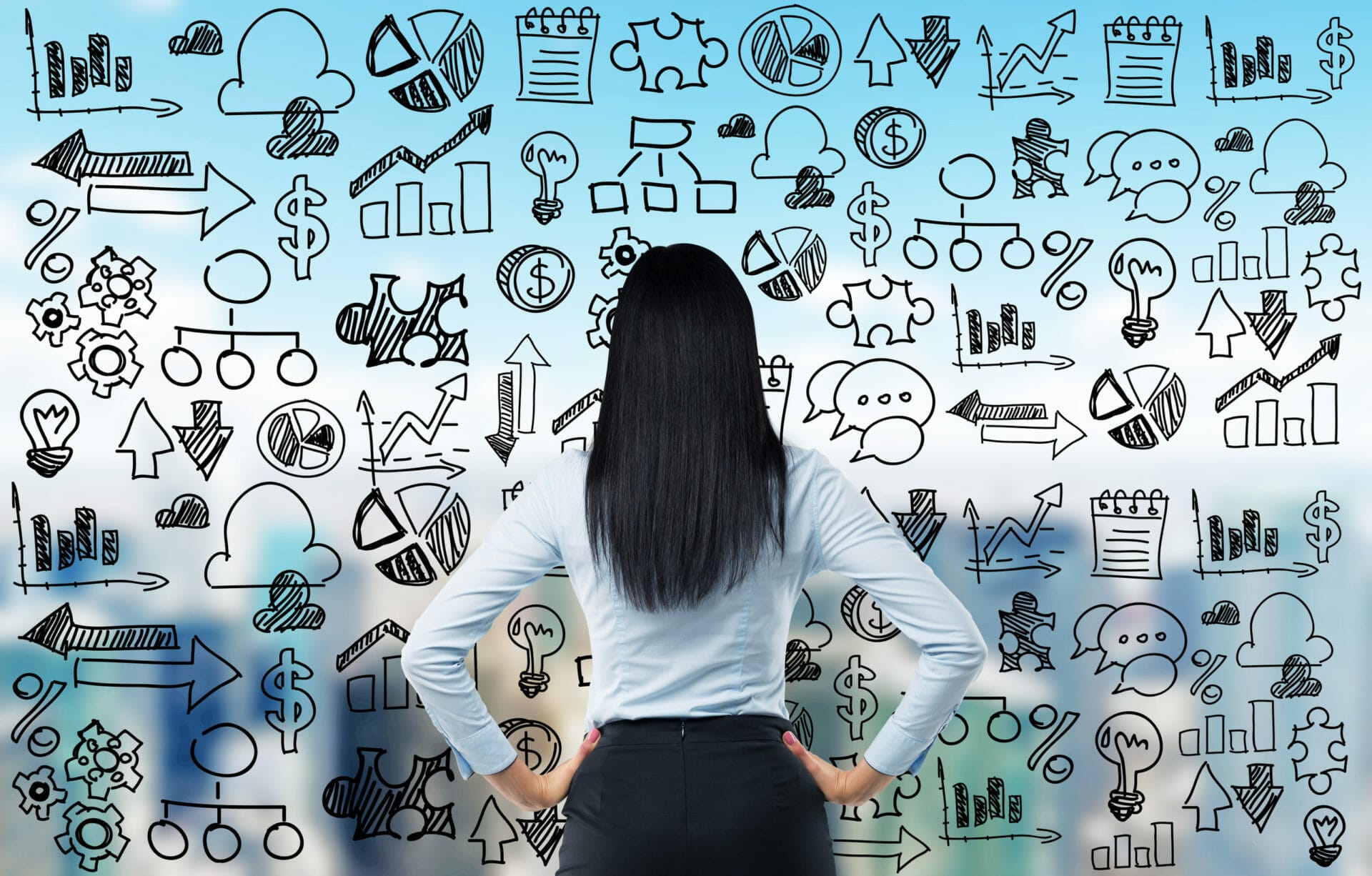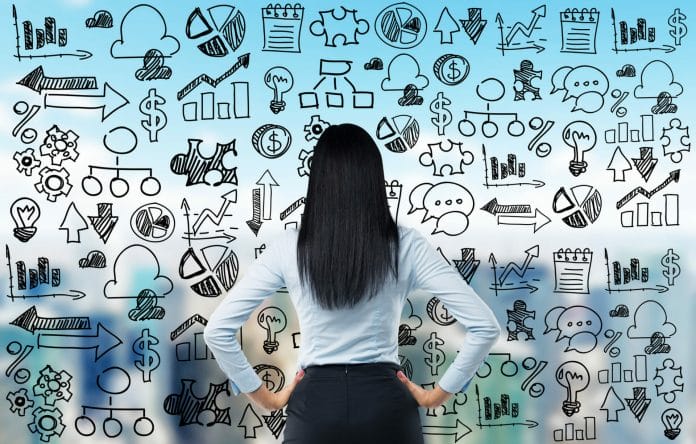 Getting a business analyst certification is a judgment call. Definitely, it won't hurt your career. You can apply what you've learned to any business discipline. It could definitely be a part of your long-term strategic career planning.
Table of Contents
Why a business analysis certification?
That's the question everyone should ask before pursuing certifications. It's one way to stand out from the crowd. A certification on your resume or LinkedIn profile will make employers remember you better.
Companies are using IT to rethink how they operate. For a while now, business analyst jobs have been growing. According to the Bureau of Labor Statistics in the US, business analyst jobs will grow 14% until 2028, faster than most other jobs.
What is a business analysis certification?
Business analysis certification is a way to prove you've mastered the basics of business analysis. It usually requires a combination of courses, tests, and work experience. Since 2009, there's been an explosion in people getting these certifications.
Typically, business analyst certifications confirm knowledge areas like requirements elicitation, business process design, and solution development.
There are two types of business analysis certifications.
Entry-level certifications: These ensure candidates know the basics of Business Analysis.
Advanced-level certifications: People who already have a foundational certification, have real-world experience, and know what they're doing as business analysts.
What to consider before choosing a business analyst certification?
Like most process-oriented jobs, business analysis requires some specific skills. It's important that the certification syllabus are relevant to your job role. You should also factor in how much work experience you have and the total cost of obtaining the certification. This includes courses, learning materials, and exam fees.
Some organizations prefer certifications from established certification bodies like IIBA and PMI. However, you'll probably benefit from a foundational BA certificate, whether it's required by the job description or not.
If you're just getting started, decide which specific area(s) of business analysis are most interesting to you.
Generalist vs Specialist
A business analyst generalist has a broad knowledge of many business disciplines and is able to work with any part of the company. Most likely, they started out focusing on one area and grew into other areas over time. Eventually, a generalist becomes a jack-of-all-trades.
They may take on roles as senior business analysts, scrum masters, enterprise architects, or agile trainers. They can also be a BA manager or mentor.
On the other hand, there are specialists. BAs and consultants who specialize in a certain industry or area of knowledge. Analysts can specialize in many areas, such as business intelligence, analytics, business process management, machine learning, and AI.
Potential Specializations Or many hats of the business analysts
According to IIBA, the business analyst role has evolved into one of the most dynamic positions in the industry. Once you've established your interest in being a business analyst, it's also time to plan where you'd like to be in the next 3 to 5 years, by putting your strategic thinking skills to work. If you're just getting started, decide which specific area(s) of business analysis are most interesting to you. Here's a list of specializations for you to research to focus your career.
Entry-level BA certifications
IIBA Entry Certificate in Business Analysis (ECBA)
The ECBA certification from IIBA is a good starting place for new business analysts. It is the first of three Business analysis certifications from the International Institute of Business Analysis (IIBA). Basically, it is for those interested in a business analysis certification but can't take the CCBA or CBAP exam because of experience requirements. In addition, IIBA's name recognition means that ECBA already has a good reputation.
You will need to have completed at least 21 hours of related training within the past four years to be eligible to sit for the exam.
The good news is you don't have to keep renewing your ECBA certification once you earn it because it's assumed that you are going on to the next levels, which are Certification of Capability in Business Analysis™ (CCBA®) and Certified Business Analysis Professional (CBAP®).
IIBA's Entry Certificate in Business Analysis (ECBA) is the first of three Business analysis certifications from the International Institute of Business Analysis (IIBA). It confirms that you have mastered the core skills and knowledge required to perform tasks associated with Business Analysis.
The entry-level certification provides essential skills needed by business analysts, regardless of industry or type of work. The ECBA will be most valued by organizations and individuals who need a formal way to recognize newly qualified business analysts or those new to business analysis.
The ECBA is the entry-level certification for business analysis. By earning it, you will confirm that you have mastered the core skills and knowledge required to perform tasks associated with Business Analysis.
CPRE Certification – Foundation level
The Certified Professional for Requirements Engineering (CPRE) is a certification aimed at individuals whose primary focus is on requirements engineering. There are three certification levels and, you have to complete each level one after another. The CPRE certificate is good forever, and you can take it in English or German. It is a popular certification, especially in Europe.
Foundation-Level Business Analyst Certification (CFLBA)
The IQBBA institute focuses on business analysis in the information technology field; the foundation-level Business analyst certification, CFLBA, is an entry-level certification administrated by the ISTQB (International Software Testing Qualifications Board). It measures the knowledge of business analysis practices in IQBBA Certified Business Analyst Body of Knowledge.
Agile certifications for business analysis
Agile methodology has transformed the way business analysis is performed in software development projects. Implementing agile methods and tools in business operations has changed the way BAs are working today. These skills include understanding the common tools used by business analysts. If your organization has focused on agile practices and wants to expand its operations to adopt agile principles, if this is the case, it might be wise to equip yourself with agile training.
Some entry-level agile certifications are always a good idea. There are several Agile certifications you could explore to prove you have the required knowledge required on Agile-based projects. Here is a list of these certifications.
IIBA-Agile Analysis Certification (AAC)
IIBA's Agile Analysis Certification (AAC) exam was launched to address this skill set and certify business analyst professionals performing agile analyses in rapidly changing environments.
IIBA Certified Agile Analysis Consultant ensures you have the skills and expertise to use agile approaches within a business analysis framework.
Business Intelligence certifications for business analysts
Business intelligence (BI) is about converting raw data into actionable knowledge. The goal is to enable organizations to gain deeper insights from their data. A business analyst who works in or collaborates with their BI department is expected to have strong data analysis skills.
A growing number of business analysts move into roles with a business intelligence background. Many continue on to be business intelligence analysts or hybrid roles of business data analysts.
These analysts integrate multiple data sources to create reports and dashboards that provide valuable information to everyone within an organization. Querying and displaying historical, current, and predictive data of business operations is part of this process. The popular tools used for data analysis are Power BI, Tableau, Cognos, SAS, and many others.
Microsoft Data Analyst Associate
Microsoft's Data Analyst Associate certification validates your skills and knowledge about analyzing data with Power BI, the popular Microsoft tool for data visualization. The certification curriculum will be particularly useful for those seeking to validate their data analysis skills.
You will learn how to query and load data from multiple sources, model and visualize the data using Power BI Desktop and the cloud solution, and share reports with internal and external stakeholders.
Getting a Microsoft certification badge will also enhance your CV if you're just starting out as a business analyst. In particular, if your organization uses Power BI as a data visualization tool, it validates your ability to use the tool effectively. Although there is no replacement for on-the-job experience, technical certifications can help you boost your confidence and abilities.
Here is the guide to take and prepare for Microsoft's Data Analyst Associate certification.
Certification in Business Data Analytics (IIBA ® – CBDA)
IIBA has introduced a new certification in Business Data Analytics (IIBA®- CBDA) to emphasize the importance of data analytics in a business analyst career path. This certification guide includes six knowledge areas.
Business data analytics and business analysis are often confused. However, the correct distinction is that business analysis provides the background necessary for business data analytics initiatives. Business analytics is concerned with collecting and analyzing data. Business analysis kicks in once the data is collected and processed to turn it into business insights and decisions.
According to IIBA, business analytics and business analysis are increasingly interdependent. If you are a newbie business analyst, you may not have experience with data analytics processes. So, it might be a sound reason to consider CBDA certification.
It is important to note that the CBDA and Microsoft Power BI Data Analyst certifications emphasize different skill sets and knowledge areas. Consider a situation in which you would like to learn Power BI, but you have little experience or understanding of the terminology and procedures for gathering and analyzing data. CBDA could be a good choice for you to gain that knowledge and expertise before trying the Power BI certification.
The following infographic lists the six knowledge areas in the certification guide. Learn more about Business Data Analytics (IIBA®- CBDA) certification here.