The service industry is often associated with businesses like hospitality and healthcare, with which we frequently interact. However, business services are a broad category of services designed to help companies run more efficiently and effectively.
They range from accounting and financial services to marketing and HR consulting. So if there's something that businesses need help with, there's probably a business service out there that can assist them.
What are services? In contrast to a physical product, they are centred around a service that provides value to customers. There are many examples of business services we encounter on a daily basis.
Businesses like banks, airlines, and software companies also fall into this category. The services sector is often critical to the economy's growth. Businesses cannot function without services like banking, insurance, transportation, cleaning, and waste management.
Business services definition
The term business service is used to describe a service provided by a business to businesses (B2B). Business services are things a business needs to function properly but does not have the time or resources to do themselves.
For example, a business might outsource its IT needs to another firm or use a third-party logistics company to handle its shipping and delivery. In many countries, the service economy is a major part of their GDP.
In most low-income countries, the service economy contributes over 50% of GDP.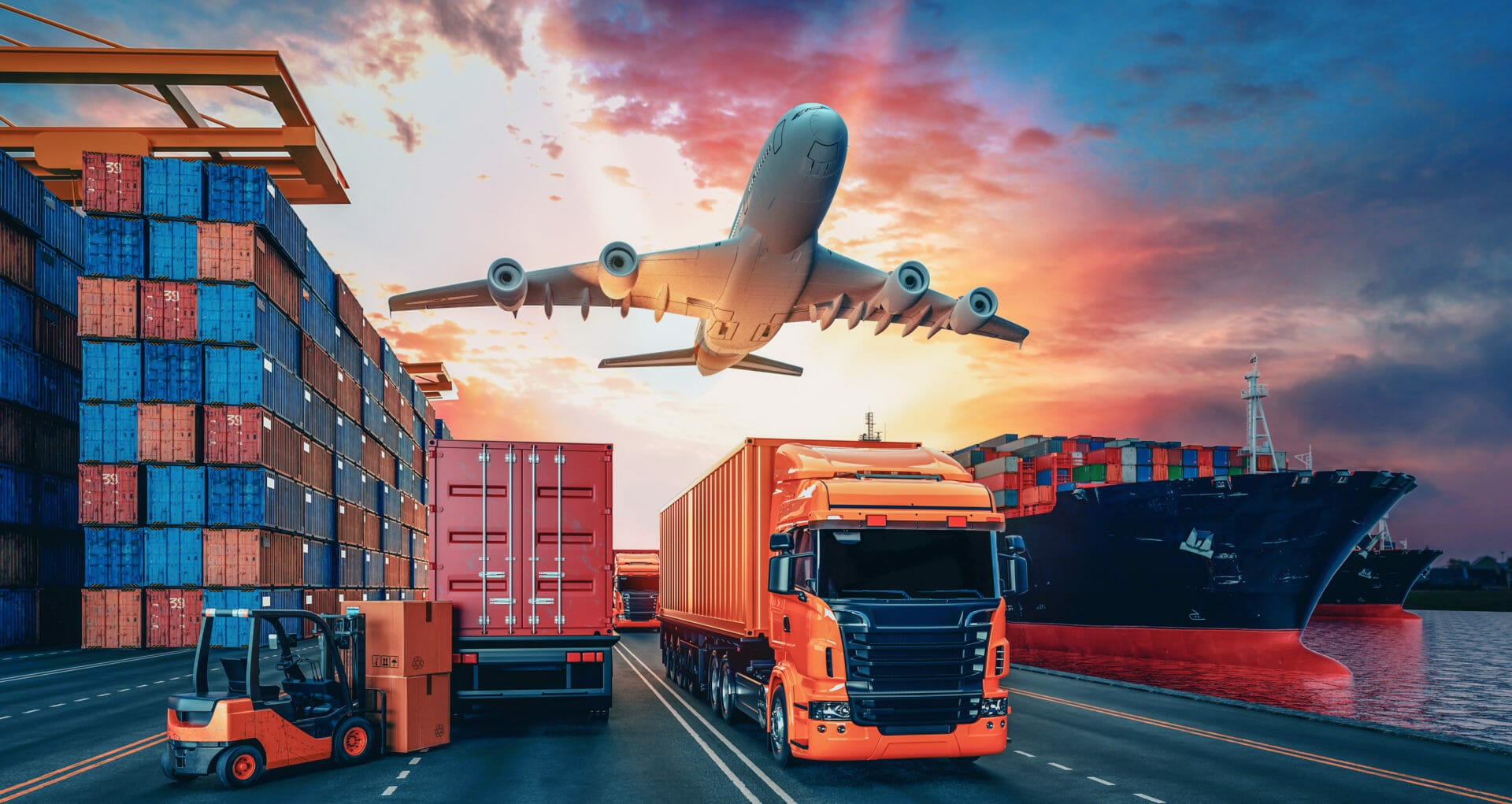 Why do companies use business services?
There are many reasons why companies use business-to-business services (B2B). One apparent reason is that it saves time and resources. Companies can improve their efficiency and focus on core competencies by outsourcing specific business tasks. In addition, business services can enable companies to reach out to new markets and customers.
A business service provider can provide companies with access to new technologies and expertise that they may not otherwise have. Business services can also improve the profitability of companies. Partnering with a business service provider can also help companies reduce overhead costs.
1. Save time and resources
Businesses can improve overall efficiency by outsourcing specific business tasks and focusing on their core competencies. It means you can utilize your employees to their full potential by outsourcing some unproductive tasks.
2. Access to specialized skills and knowledge
Providers have specialized expertise and experience that businesses may not have in-house.
3. Increased flexibility and scalability
External services can be scaled up or down in response to changing business needs. It is especially beneficial to companies with seasonal output fluctuations.
4. Improved quality
Often, businesses can achieve better results by outsourcing specific tasks. In this way, they can allow their employees to develop highly specialized skills instead of spending time on nonvalue-added activities.
5. Cost savings
It is generally more cost-effective to hire an outside expert than to hire and retain an in-house expert.
6. Enhanced customer service
Companies can improve customer service levels by using external service providers. It is a standard solution for providing round-the-clock support for their customers.
7. Risk management
Outsourcing allows companies to transfer some of the risks associated with specific tasks to the provider. Some activities require special certifications, permits, insurance, or authorizations that are not easy to obtain and maintain.
When it comes to business services, there's no one-size-fits-all solution. Depending on your industry and location and the size and scope of your business, you might need a different kind of service than one of your competitors. In the IT industry, for instance, there are four dimensions to consider when partnering with external service providers.
Here are a few of the most common examples of business services.
12 Examples of business services (B2B)
Financial services
Financial services are a crucial part of an economy. This sector offers a wide range of services, from banking and investing to insurance.
Business loans, lines of credit, and merchant cash advances are some of the most common B2B financial services. Businesses may be able to use these services to cover the costs of expansion, new equipment, or even everyday operating expenses.
Businesses can get the support they need to survive and thrive by working with a reputable B2B financial services provider. Below are some examples of financial services.
Accounts receivable and accounts payable management
Credit analysis
Corporate finance
Financial statement preparation
Investment banking
Loan underwriting and servicing
Merchant banking
Private equity investing
Risk management
Securitization
Structured finance
Treasury management
Venture capital investing
Let's look at some of these services in more detail.
Investment Services
B2B investment services are designed to help businesses make intelligent investment decisions. An investment service partner can be highly beneficial for growth-oriented companies. Basically, it's about getting recommendations on which investments are the best based on a wide array of factors.
B2B investment services can provide various benefits, including access to a broader range of investment options, specialized knowledge and advice. These services can be an invaluable tool for businesses of all sizes, and they can help companies grow and succeed.
For example, When a business is looking to expand and grow, it may require external expertise in order to do so. Companies can utilize investment services to assist in acquiring another business and provide the necessary funding.
Insurance services
Business-to-business (B2B) insurance services offer coverage to other companies. The purpose of B2B insurance is to protect companies from potential financial losses. This may involve property damage, liability, or workers' compensation, depending on the circumstances.
Here are some of the examples of B2B insurance services.
Income insurance
If you own a business, having income insurance can help protect you from any potential disruptions in your business. For example, a loss of customers, extreme weather situation, political unrest, or a need to temporarily close the business could be to blame. A disruption can result in additional costs, and the insurance can help cover those.
Property insurance
Business property insurance protects the company's physical assets from loss or damage. For example, it protects against fires, vandalism, and thefts.
Commercial Vehicle Insurance
Commercial Vehicle Insurance is a policy that provides protection for vehicles that are used for business purposes. The policy can cover things such as medical expenses, property damage, and liability. It can also protect against loss of income if the business cannot operate due to an accident.
Worker's compensation
Worker's compensation insurance provides benefits to employees who become ill or injured while at work. The benefits may include medical expenses, income replacement, and death benefits. Worker's compensation insurance is usually mandatory in most jurisdictions.
Liability Insurance
Accidents happen despite your best efforts. You could be forced out of business by just one liability claim as a business owner. Business liability insurance protects your business against lawsuits and keeps your business afloat during the legal proceedings.
Accounting services
Business-to-business accounting involves the provision of financial and accounting services. This can range from bookkeeping and tax preparation to financial planning and investment advice. B2B accounting services allow businesses to get high-quality, professional accounting support without having to hire in-house accountants.
Below are some examples of business accounting services.
Financial Statement Preparation
It involves putting together a business's financial statements, including balance sheets, income statements, and cash flow statements.
Accounts Receivable Management
The service helps businesses collect outstanding invoices and manage their accounts receivable.
Accounts Payable Management
Businesses can use this service to manage their accounts payable and make timely payments according to different payment terms.
Bookkeeping
The service involves maintaining a business's financial records, including transactions, receipts, and disbursements.
Tax Preparation
Prepare tax returns for businesses and file them promptly.
Tax planning
By planning for taxes in advance, businesses can minimize their tax liabilities.
Consulting services
Consulting services are focused on a client's critical issues and opportunities. Consulting firms can help with strategy, marketing, operations, HR, innovation, digital transformation, data analytics, corporate finance, mergers & acquisitions, and expansion on a global scale. They bring functional expertise to make businesses more productive.
McKinsey & Company, Boston Consulting Group, and Bain & Company are among the top consulting firms in North America. McKinsey & Company is known for its best-in-class management consultancy services and has an impressive global client list.
Here are a few services offered by these consulting firms.
Business strategy
Financial management
Technology Transformation
Market research
Digital strategy
Global expansion
Operational efficiency
Certification auditing (ISO, HACCP, API, GMP)
Logistics services
The business world revolves around logistics. This is the process of moving products from one place to another. Logistics encompasses a variety of services, including transportation from manufacturer to warehouse, warehousing and fulfillment, and delivery to the customer. All of these services are required to deliver the product from the point of creation to the point of consumption.
Types of logistics services
Logistics services fall into many different categories. Freight forwarding, inventory management, and third-party logistics are among the most important. Freight forwarding involves the movement of goods from one location to another by a logistics company.
An inventory management company ensures that you always have the inventory you need by keeping an eye on how much stock you have. In third-party logistics, a company provides resources and expertise to help you manage your shipping and storage needs.
Freight forwarding
It involves moving your goods from one place to another. The company that assists with this will typically have contracts with several carriers so that they can choose the best option for each shipment. In addition, additional services may be offered, such as customs clearing and insurance.
There are many moving parts and layers of complexity involved in international freight forwarding, which is notoriously complicated. Besides the usual paperwork associated with international shipments, you also need to deal with any applicable duties or taxes.
In addition, freight forwarding requires using multiple modes of transport to ensure that your goods get to their destination safely and on time. Each mode of transportation has its own challenges and risks, whether it's air freight, shipping by sea, or rail transport. Logistics partners can help businesses navigate this complex ecosystem.
Inventory management
Keeping track of stock levels is vital for businesses. Logistics service providers can help businesses generate inventory forecasts and improve their inventory replenishment processes by implementing an inventory management solution.
Third-party logistics services
Most Third-party logistics companies will take care of eCommerce fulfillment for you. They might include receiving and warehousing goods, picking and packing orders, and shipping. Many companies also provide consulting services, such as advice on optimizing your logistics and fulfillment for online sales.
Management services
The term business management refers to the range of services offered to organizations to help them manage or operate their businesses more efficiently. These consulting firms specialize in working with different management levels within an organization.
These services can include a wide range of activities, such as accounting, human resources, marketing, and operations management. Hiring a management consulting team can also help businesses train their management and professional teams. Business management services can help companies to improve their overall performance and competitiveness.
Below are a few prominent use cases of management consultancy.
Process Optimization
Bookkeeping Services
Compiled Financial Statements
Business Tax Return
Annual Benchmarking
Financial Planning Consultations
Implementation of Management Techniques and Tools
Engineering services
Engineering services encompass everything from civil engineering, architecture, mechanical engineering, product development, and technology transfer. Most of these service companies are project-based. Therefore, the project scope will determine what engineering specializations are required.
A well-established engineering services company offers services in many engineering disciplines. These firms are able to provide top-quality expertise at competitive rates. Client companies can maintain a small engineering team while outsourcing highly specialized project requirements to an engineering service company.
Types of Engineering services
Feasibility study and market research
Product Development and design
Drafting and CAD
Construction management
Business process re-engineering
Process automation
Technical documentation
Training services
Several engineering disciplines are involved when it comes to providing the above services. Following are some examples of the different engineering disciplines.
Civil engineers
Manufacturing engineers
Electrical engineers
Mechanical engineers
Chemical engineers
Automation engineers
Project engineers
Marketing services
Usually, an in-house marketing department helps you determine your target audience, marketing channels, marketing campaigns, and marketing strategy. Marketing services or marketing consultants provide those same services and marketing analyses based on industry metrics and other company data.
For a better understanding of the market, market research is crucial. With this information, you can identify who to target with your product or service and what you need to know about your customers.
By leveraging B2B or B2C marketing services, you'll be able to focus your marketing efforts on the most efficient strategies and tactics, so your business will succeed in a competitive market.
There are a few key differences between B2B and B2C marketing. The first is the strategy. The targeted audiences are also different. B2B marketing is geared towards businesses, while B2C marketing is aimed at consumers.
In B2B marketing communications, there are typically more technical details, whereas, in B2C communications, the focus is often on creating an emotional connection with the customer.
Benefits of marketing services
In-depth understanding of the market
Consumer persona analysis
Market research
Develop marketing strategy
Manage marketing budget
Marketing analytics
Digital marketing infrastructure
Information technology services
The Information technology services market is diverse and caters to various needs. IT services include designing, implementing, managing, and optimizing software applications and IT infrastructure.
These services can be divided into general software development, software as a service, IT infrastructure as a service, and platform as a service. Organizations can use these services to optimize their IT infrastructure and software applications and digitalize and automate business processes.
Software as a service (SaaS)
Software as a service, or SaaS, is a web-based model for delivering software applications to end-users over the internet via web browsers and mobile apps. There is no on-premise software installation or infrastructure required. Instead, servers, databases, and application source code are managed and maintained by the service provider.
Platform as a service (PaaS)
PaaS is a cloud computing model that provides users access to software and hardware to create applications. Developers can avoid installing in-house software or hardware by using PaaS providers who host hardware and software on their own infrastructure.
PaaS is geared towards software developers and other technical people involved in software development. They usually access the service using a web browser.
Infrastructure as a service (IaaS)
IaaS (infrastructure as a service) is a type of cloud computing that offers end users on-demand compute, network, and storage resources. As a result, companies can scale and reduce their resources as needed, lowering upfront investment costs.
With IaaS, you can avoid the hassle and cost of purchasing and managing physical servers and data center infrastructure. Instead, there are separate service agreements for each resource, and you only pay for what you use.
These cloud computing services are appealing to businesses of all sizes. Companies can now deliver their products and services faster and more efficiently thanks to IT services.
Travel services
A business travel service is a company that helps other businesses plan and book work-related travel. They are also known as travel agencies or travel management companies.
Businesses can save money on travel expenses by using business travel agencies. They can help you find the best rates on airfare, hotels, and car rentals. As these agencies customize services based on company policies and arrange all aspects of a traveller's trip, they can lower airfare, hotel, and other trip-related costs.
Businesses with a substantial travel budget can save considerable money by working with a travel agency to manage travel expenses.
Waste management services
The process of disposing of waste can involve a variety of methods. Many types of waste are disposed of through landfills, incinerators, compaction, composting, and gasification. The type of waste to dispose of is an important factor when choosing a disposal method.
It is crucial to work with a reputable company that offers reliable, high-quality waste management services when handling industrial waste. Waste management companies can help you select the best disposal method and ensure that your waste is duly disposed of.
Commercial waste management services provide a variety of waste disposal and recycling options. They usually take care of all kinds of trash, including hazardous materials and electronics. They also offer recycling services for paper, plastic, and other materials.
A few of the key features of commercial waste management services are expertise in regulatory compliance, reliable service delivery, and custom solutions tailored to meet their clients' needs.
Waste Management, Inc. is the world's largest waste management company by market cap, followed by Republic Services, Inc. Waste Management has a market capitalization of $64 billion.
Their services include residential, commercial, and industrial waste disposal and recycling. In addition, they provide environmental consulting services and own waste-to-energy plants across the United States and Canada.
Here are some additional examples of business services that are common.
Construction services
Security Services
Asset management services
Personal services
Legal Services